We are excited to now be able to offer something new, significant and different back to wine makers!
The Ultra Value Wine Challenge now enjoys the maturity of 7 successful years promoting best value South African wine. This year, we will be looking for the top four individual wines that stand apart from the rest!
These prestigious 4 achievements will be certified and will be known as the 'wine of the year' awards.
Four categories will apply, one for each of:
Red wine of the year
White wine of the year
Sparkling/MCC of the year
Sweet wine of the year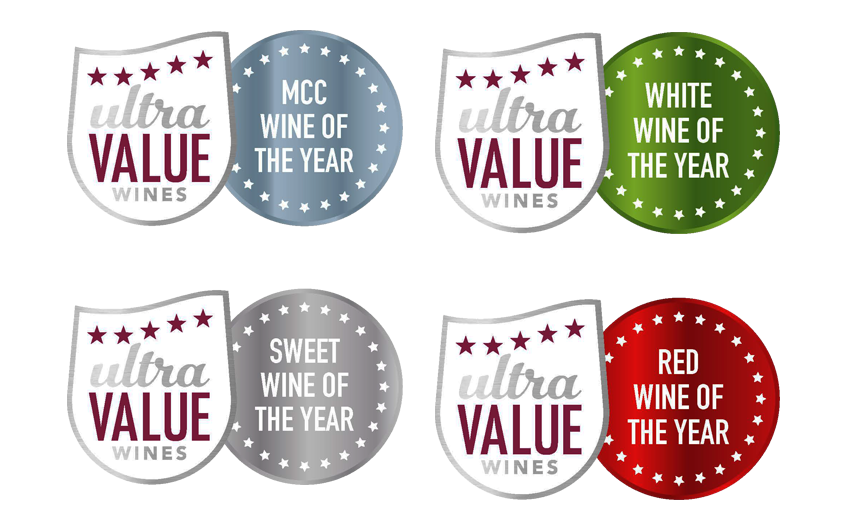 The additional level of recognition and endorsement that these unique achievements bring to vineyards, as well as to their wine making teams, is of tangible brand and commercial value and benefit. Each one of these awards offers a further enhancement to the vineyards credibility and reputation, providing positive local market impact together with an enhanced global awareness and brand footprint. It also provides for differentiation of and recognition for the brands uniqueness and USP's.